So,
After running around all morning trying to get together all my crap because I didn't wake up at 5 like I was going too. I couldn't find an ink pad for my handspun by, and was cutting the tags out while trying to run out the door, got coffee and went to the craft fair with camera, wheel, two bags and food.
Sat there and tagged and priced wool. Little did I Know in the first hour I sold three skeins, one of which the lady bought as I was skeining, ( the below right)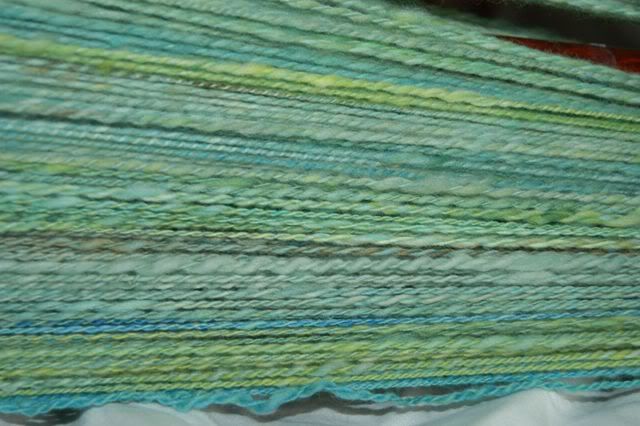 This one ( left) was really Bluer ( soy silk, merino, mohair, thread)

another lady a new knitter Cindy, loved the Bamboo Merino and had me make a ball for her.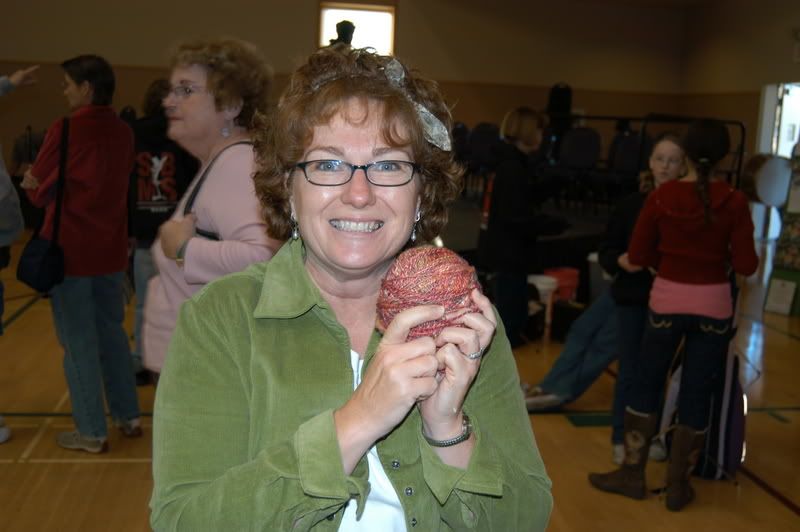 Thanks Cindy, I m glad you liked it!

Spun and plied a few more balls and then off to genetics study session, for three hours…… Three very long dull hours…….
Went to visit Sherri while there was food break and found out that 5…. Yes 5 of my other skins had sold, some of which I do not have pictures of.
The first one is BFL and soooo pretty, the 3rd had Angelina and the last two had Bamboo too! And these aren't even all !
Back to school. Until 8ish. I really am hating Fruit flies you know little beasties. Then I get home and there is an envelope from sherri on the stairs, my last two skeins had sold. There will be Christmas present I c an actually pay for this year. So coffee phone calls and more spinning, ever the Rumple.