Today we visited the Temecula Valley Yarn Company

It was a nice friendly store that had holiday wheels in the windows.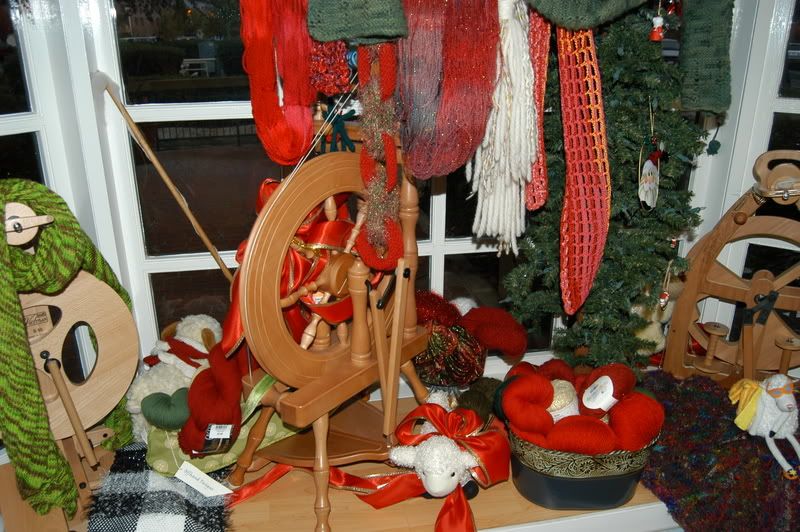 Holy spokes we have been Spinning In the Inland empire for a while and haven't seen any spinning supplies in our area for fibers they had Chasing Rainbows ( below Left)




local grown Suri Alpaca ( above right), Angelina, Various dyed fibers, Spinning Wheels ( Louet and Ashford), dyes, Drop Spindeling kits! There is also weaving supplies.This was a pretty good selection as I am a bit of a wandering spinner.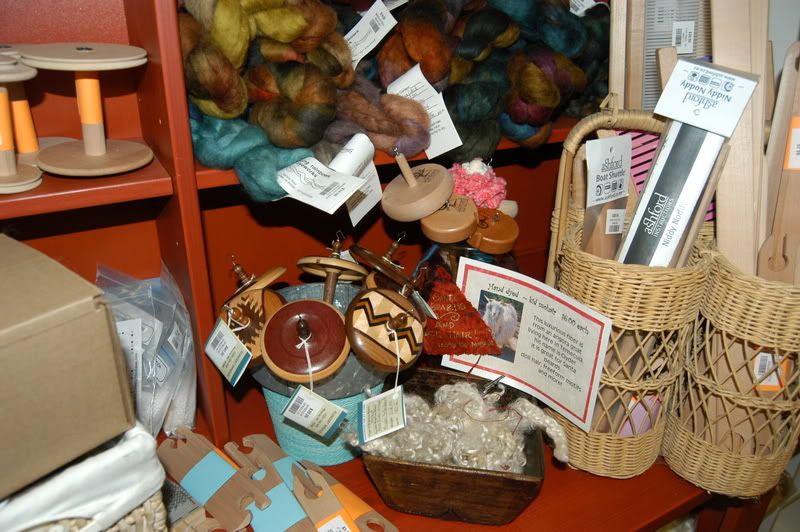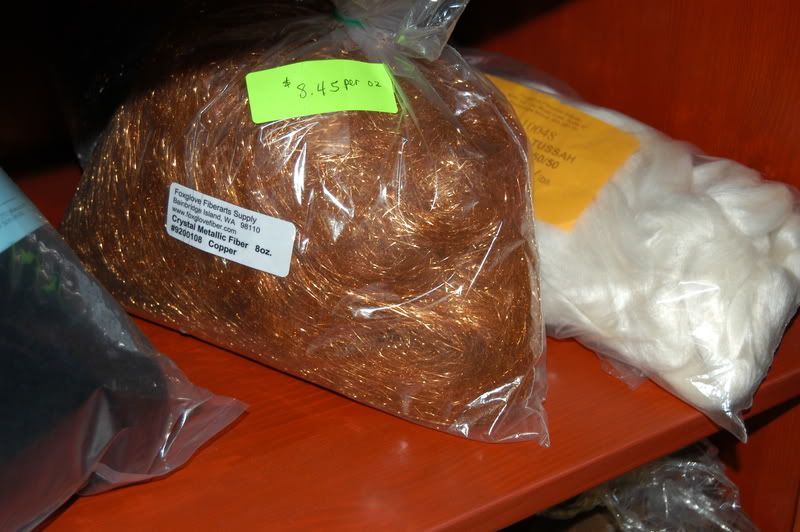 They had a large selection of knitting needles which included additurbo and the usual suspects as well as a nifty little pair that I got that are US size 4 length 9" circular, we know I am lazy and will use this for fingerless mittens.

There was a whole wall of books and patterns, all very new, Socks yarns too many brands to name, fancy yarns and every day yarn, such as beautiful silks, to simple cottons to even the more unusual chitin yarn which I should have got for mom and had to unconvinced her from buying for another.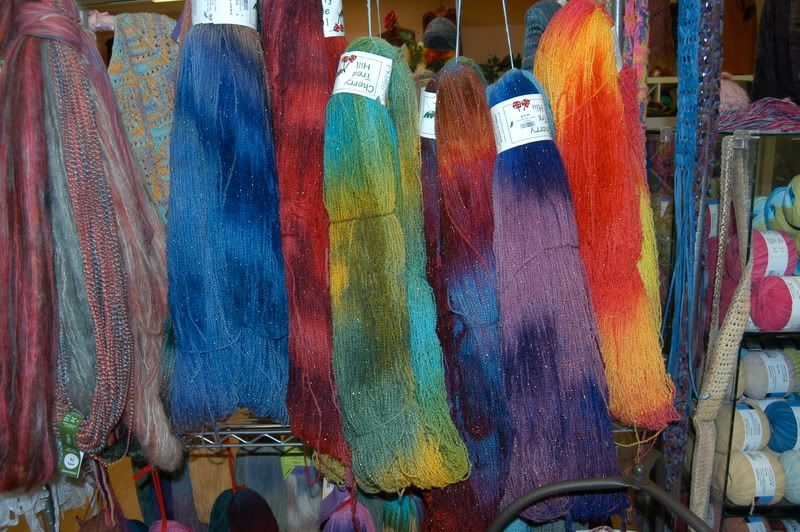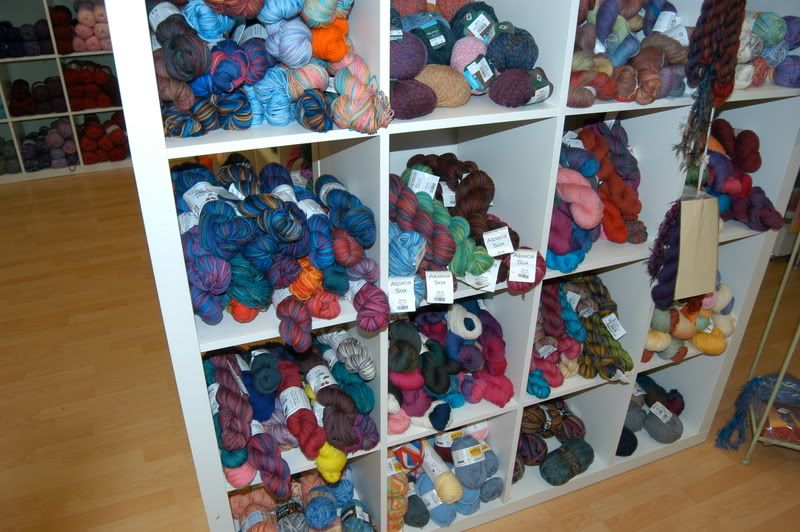 Yeah lots and lots of yarn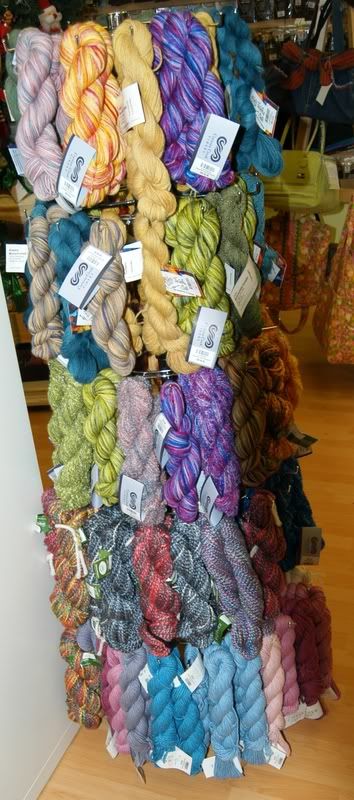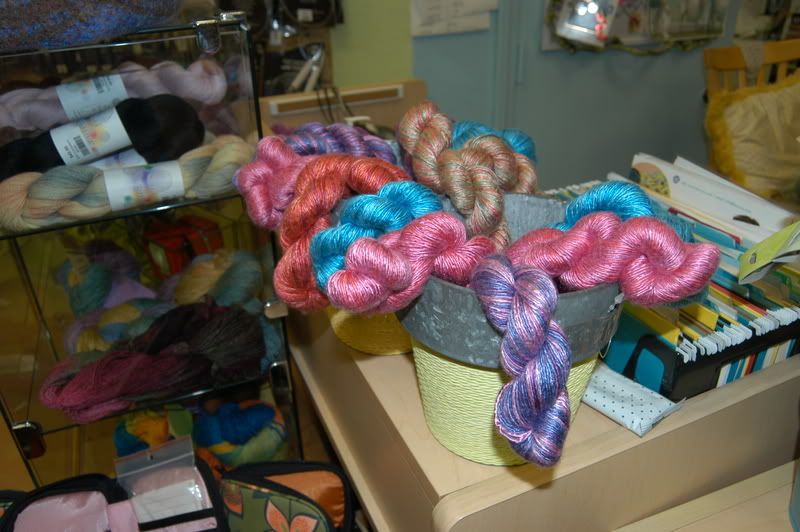 There was a large selection of knitting accessories from silk bags to wicker baskets.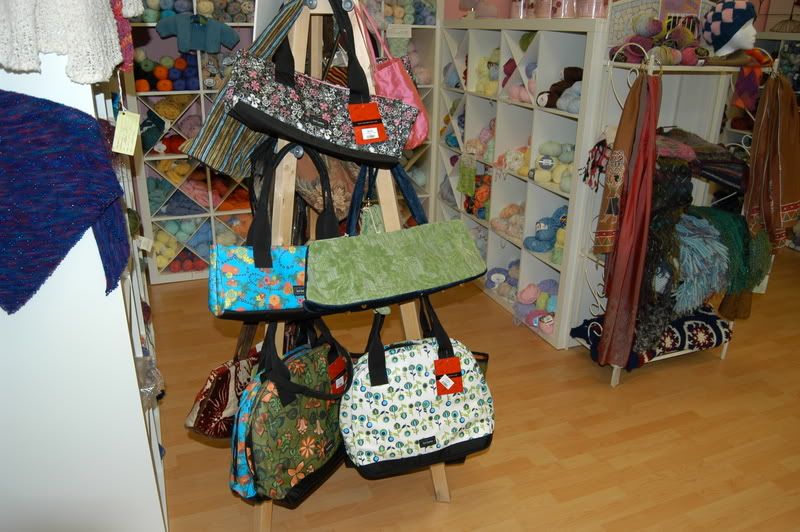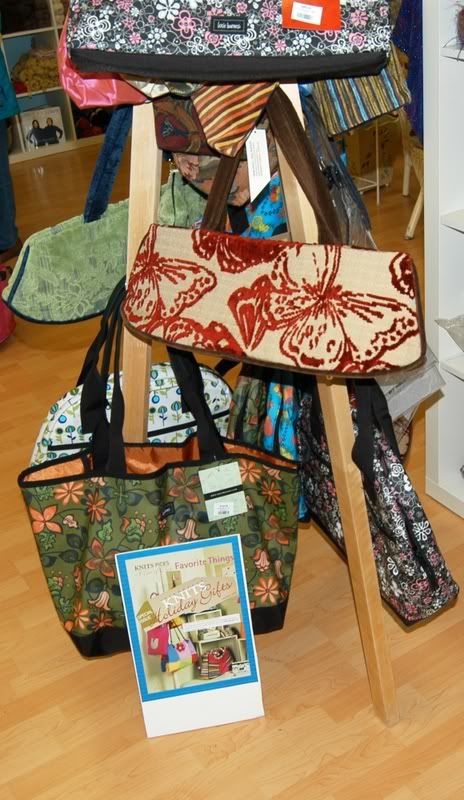 There was a case with some nice shawl pins and rare looking yarn
There were felt bags and silk needle cases.

As well as some lovely Sweaters and Wraps: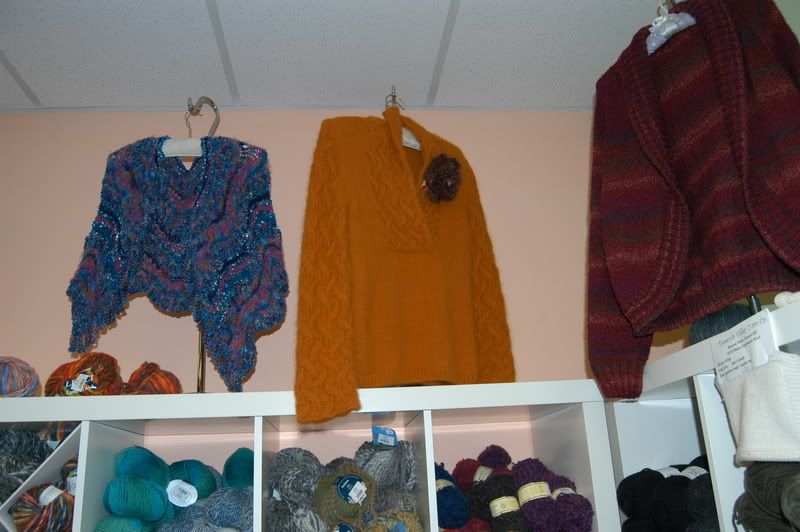 and of course a lovely hat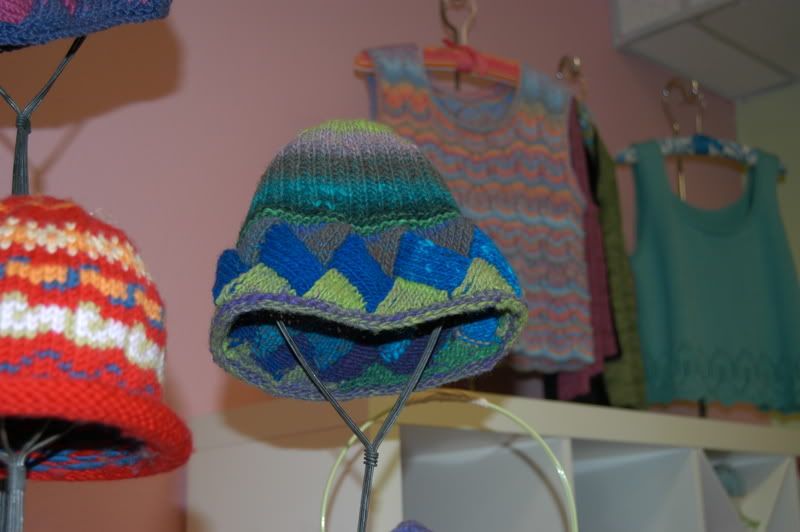 A very nice shop with great people to help you out. It is close to everything in Temecula so you can have lunch and go to a movie and it is right off the 15 or 79.