So this weekend I went to the Humboldt Pie day festival. where I had three pieces of pie one that was coconut and Apple Huckleberry.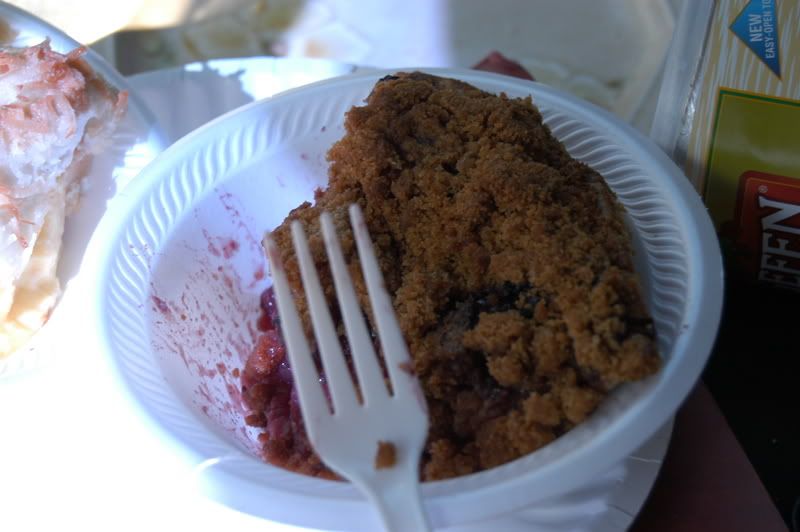 Banana Foster ( That was Dinner last night)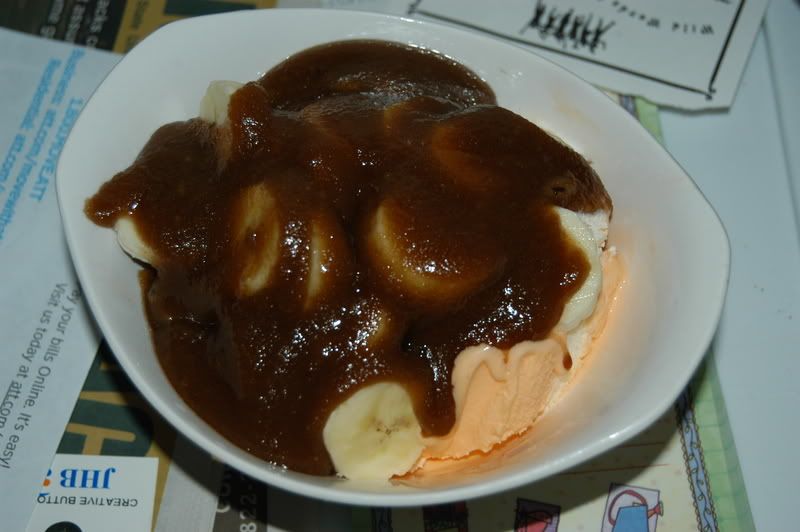 I also got back some of my ceramics that did not turn out as well as the others.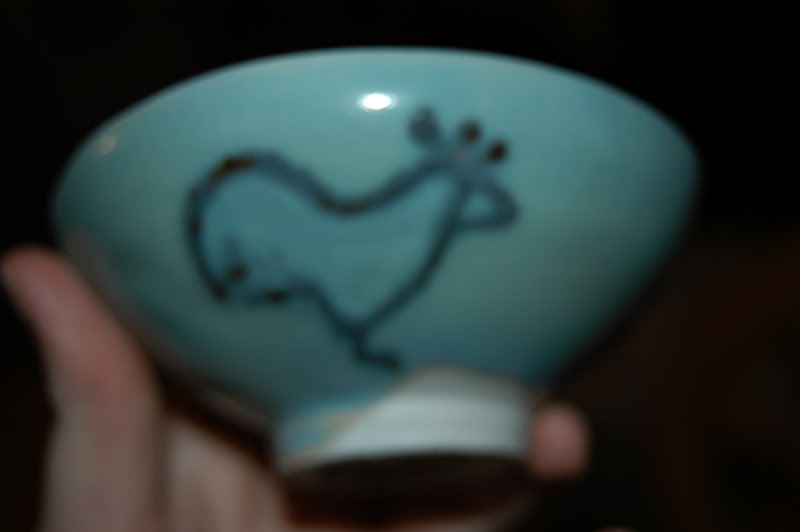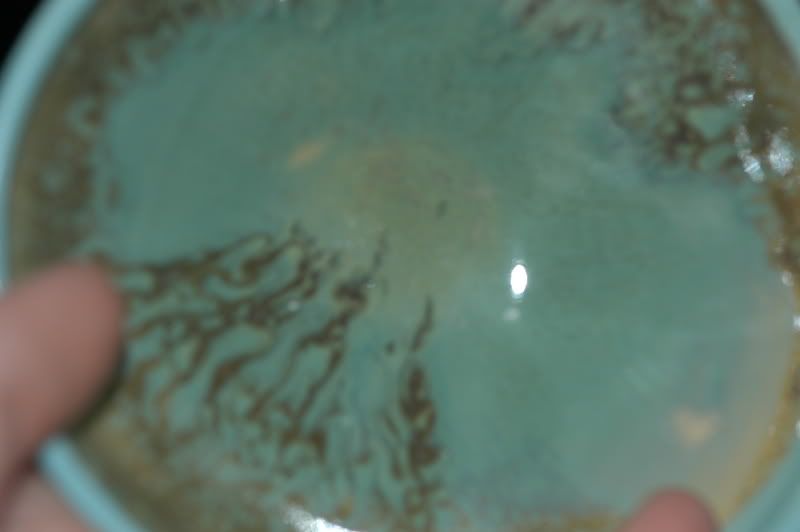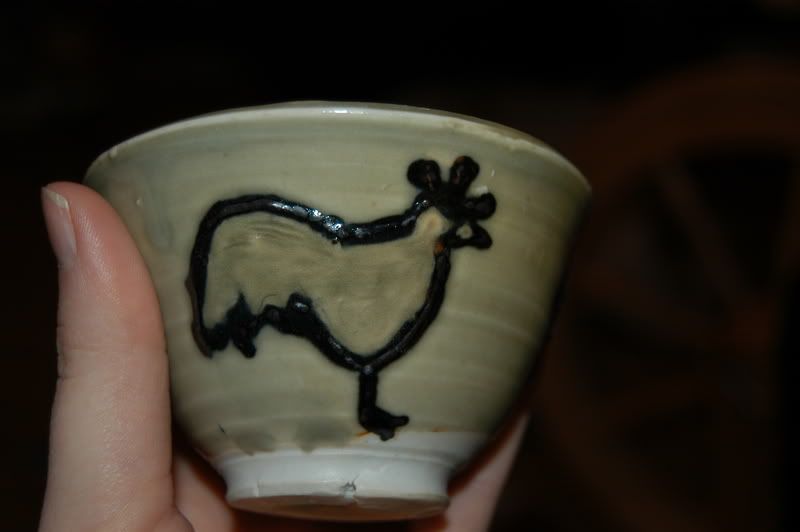 I finished my socks and ( YES the one on the right is pointy)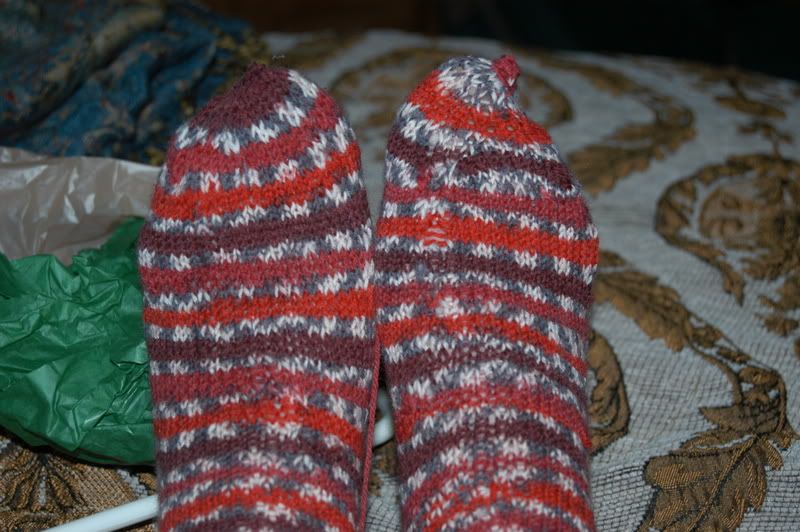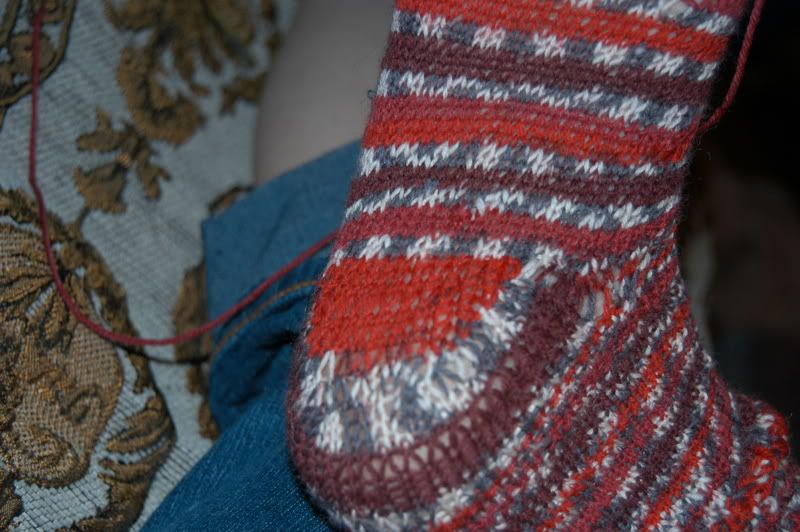 started to make a swatch of handspun yarn.





So ok let from the res sections is knit with twos from the yellow is 1 and the other section , white is 0.
Odd hu? After washing this silk, Tencel, merino ( each one is strand it makes up a three ply)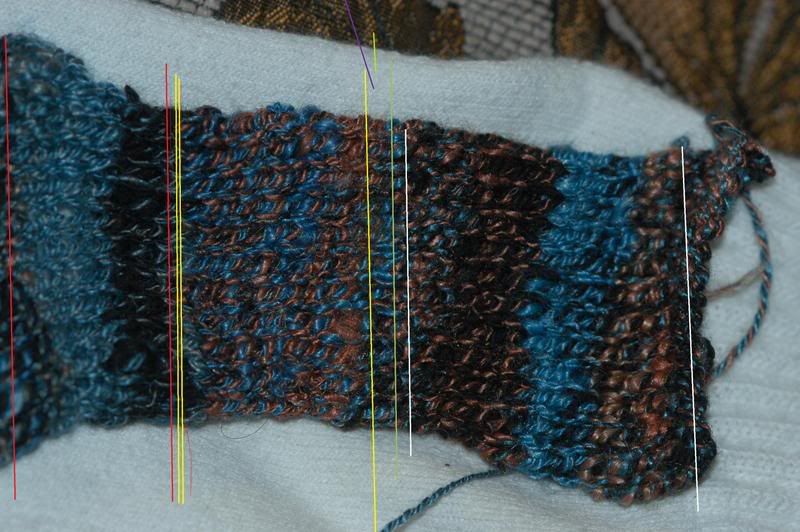 Yes I suck at paint but I think we all know this and can make allowances, or provide helpful feedback


Went to a nice session of modeling in the community, where it appears like a great work chance for me.And hopefully to get some nice drawing or sketches of myself. ( Umm yes I am a bit vain, just a bit)

I also went and spent Four hours! Yes Four hours in A yarn store doing nothing but talking about art ( wit ha women in one of my classes) and lots of knitters and a spinner. I was looking for something for someone but didn't find it better luck tomorrow. But had a lot of good talk and saw nice things at Handmade memories in Mckinnliville.Some time I need to dye before my sister comes, um not sure when I think she is coming Thursday and well I haven't really done too much but tomorrow night is pint night and well what sane college student passes that one up :)

I also have multiple projects to finish but these things get put on the burner while looking for things and doing ceramics.