So my sister came to visit.
She brought with her goat cheese, some 2yr old white cheddar, some Belgium mozzarella, lots of small keeshes, and some buffalo wings and a bag of cookies and bagles ( you know I do not eat bread)

Also an Easter basket which includes
Monkey cups an d bowl, outlining the fact I break everything and if it can withstand child ti might withstand me.
3 boxes of Twinning's English breakfast tea
2 boxes of somoa Girlscout cookies.
Book-Eat pray love
A bar of handmade soap called Autumn honey that smells good.
Lotion
Chocolates-Assorted some German little eggs yummy!
3 sweaters hopefully I won't catch on fire,
A pair of slippers
2 pairs of socks on of which that is toes.
Ahmad No1 Tea (yeah)
And an El Torro of loveClcik here to see the video of it sing and dance)

And a nice basket of which I always need to put wool and stuff in
A Ferrero Rendnoir-Dark chocolate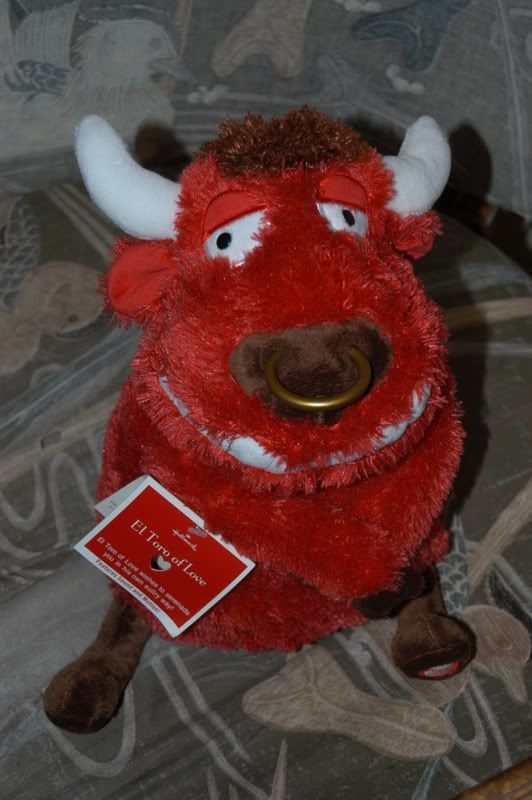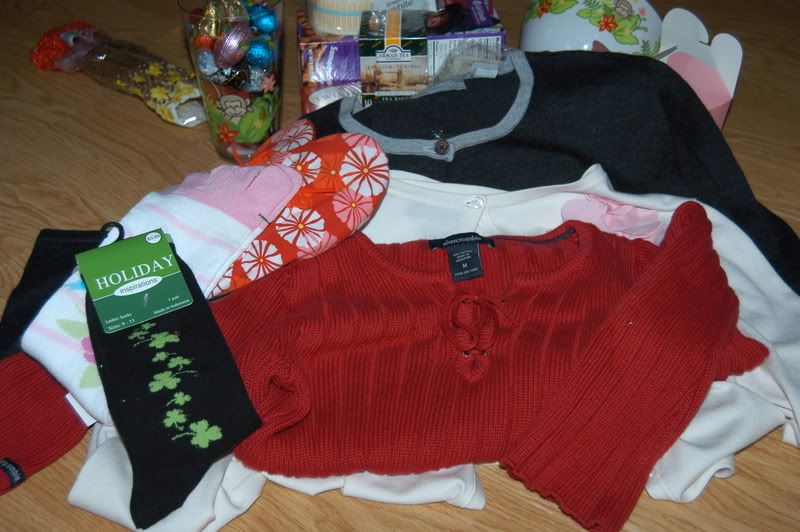 I got her a bowl with teas from Zhenas Gypsy Tea that included Coconut Chai and gypsy love.


I also sent my mom some Tofusties yarn ( yeah it is made from shell fish), a Charcoal soap, and a book called a slice of Humboldt pie. this is what I got mom:

I got in return from my mom a ball of Austerman Duet Stepp, a mini key chain sock blocker, a yarn bag ( a knit pickers Travler), Socks, great socks, and a chocolate Easter Bunny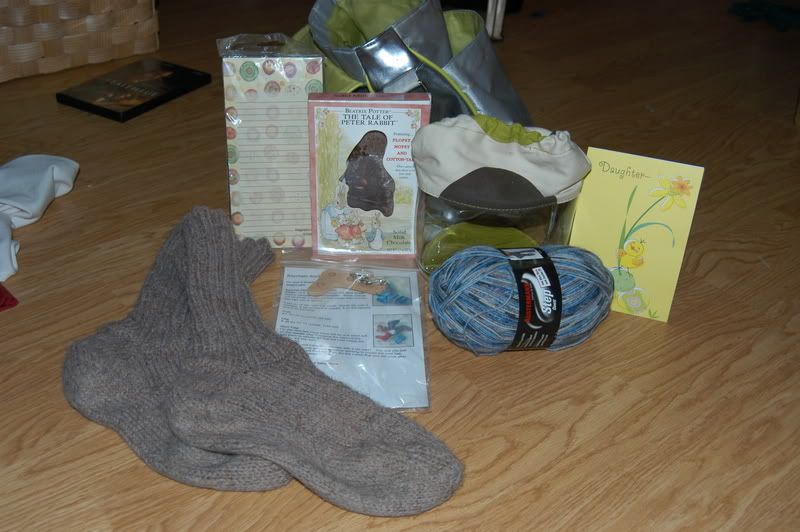 Tasha and I went out last night to Humboldt Brews where we had a some nice local beer and mushrooms and brats. This morning we went to Los Bagels before I had to go to work and she went on home home. She had brought the mister Jack wit her too.