Well today we started Embroidery and well it wasn't quite as bad as I thought.
We learned the back stitch, stem stitch, buttonhole, chain, French knot , satin, and long and short.
My knowledge of embroidery had included the one I worked on for my nieces birth quilt ( it was a chicken).
Dr. Leslie showed us some great examples, and books. Crazy quilt stitches,

We also watched three videos one was really great,

Philippa Turnbull's "An introduction to Crewel Embroidery", .
Needle Arts by Shay Pendray,
Embroidery-Legacy of needle arts
Pippa had also made a hat, in like two day in addition to our homework.
This is Katie she is going to, Knit one Needlepoint Two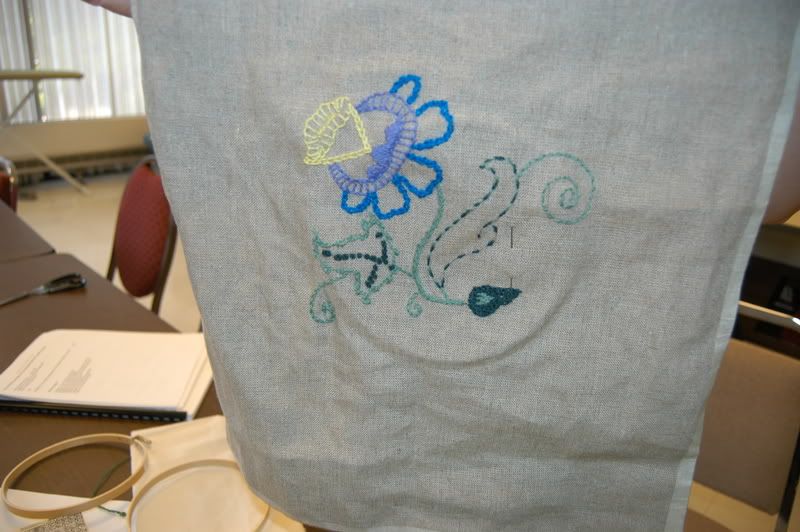 This was us last night , we watched Elizabeth II, where we had to explain some history.
Yes, and by some total freak accident. I dropped my computer and broke it , good news they can fix it bad news this is the second time in not even a week of being here that something has befell my computer. Hmm. I just found out that the YARN HARLOT! is going to be at TNNA Pippa and I are hoping we get to meet her as we are pretty big fans. hint hint Sherry :)