We finished up with embroidery.
We also got to see some of Mrs. Firestones (Elizabeth Parke Firestone) undergarments. She was a big player in the fashion area of couture. Her tissue silk undergarments had had embroidered monogrammed designs with handmade lace. SO cool and it was the one day I brought the not so good camera.( click here for dresses, more dresses, even better, wedding dress).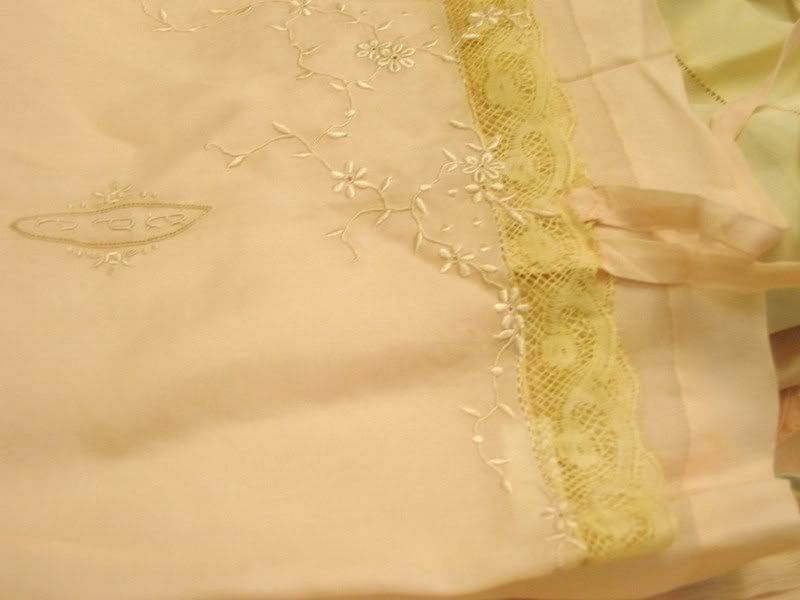 We then started Cross stitch that afternoon. We had Professor Buckland who was fun, and discovered I like cross stitch.
We covered the history, fabric, thread, Needles, Hoops, stitches and how to read a chart. Also although she didn't use this word the importance of preserving needlework genealogy. Needlework that a grandmother,Aunt or some other family member might have done.



My unfinished cross stitch.

Here are also some shots of the class and all out stuff every where: