Day six of class really?
We' don't tell any knitters but today I crocheted.
It was fun, and despite Professor Buckland having to keep telling me I was doing my granny square not right it was fun! Thanks Professor it made me all the better for it. As many of you know I can become quite annoying, even pestering if I don't understand something. She had great patience, explaining and re explaining and I think about the fifth time, I got it. Good teachers are wonderful finds.
Anna and Katie-( this is a new effect on my photo program)

Books and lots of yarn.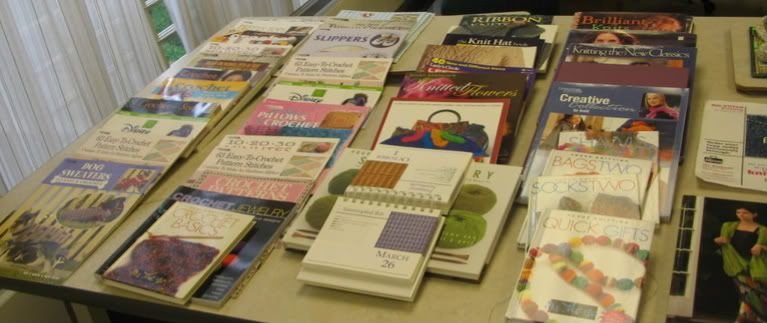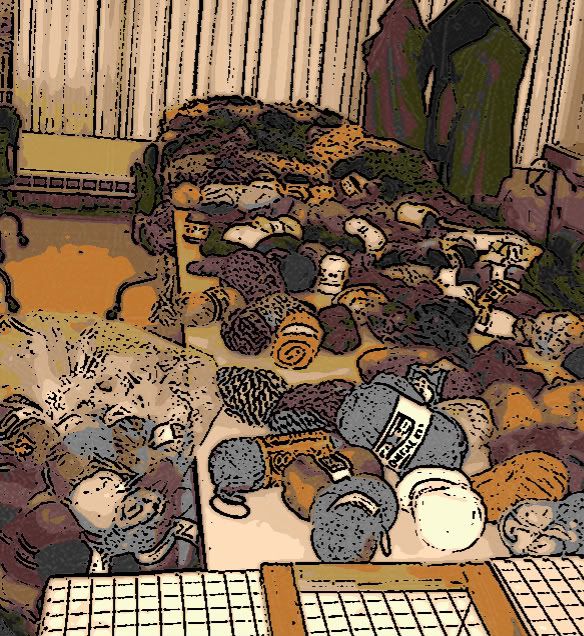 We learned about the gauge, stitches, history, hooks and patterns. The stitches we learned included, slip stitch ( slip st), Single crochet (sc), half double crochet (hdc), double crochet (dc), treble crochet (tr), chain (ch), yarn over (yo).
We then trouped to the stores to buy stuff for our projects. I don't want to give it away until I finish my concept board so I won't. But I bough, yes bought wool yarn! The same color we had in class, I might be taking it back J
This place I is growing on me, no ocean but I could go to school here. Now if they could only do something about the snow…..
Oh yeah my sampler and granny square :