Ok,
So I get that it has been well a bit since I updated. But a lot happen. Sunday after we got home from the show, I started spinning my embroidery thread. That is when it started to get weird. Yes you read that right and it didn't seem like such a bad idea. I did some golden silk , and white mohair. That is when things started to get a little weird, I called mom and had her scan me the article out of spin off that told how to make your embroidery thread……. Well come back to that. But let me add I am eternally grateful to professor Jennings for letting me use her wheel, it balanced me back.
This is the yarn tensions thus, reason for calling professor Jennings on a Sunday night.
We watched a lot of cool historical movies for costumes, While we worked n our bags… Then I tried to embroider the alpacas with said floss…. Well, I used a lot of twist, it broke some but not as much as I thought it would, the silk was good but I wanted to use what I had.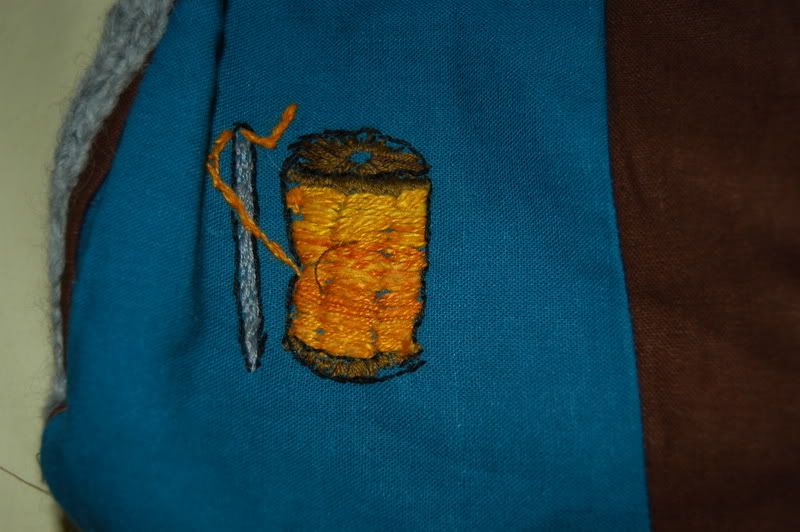 The side panels you know I forgot to take a picture of my board I think the professor has one. I knitted them and then I was going to felt them, well I was knitting and it was too bug so I bound off, then, well cabled it . To separate the regions I did like a back stick and cut… I know I gasp myself, why am I so lazy who knows? But I t worked and worked well.
The Cross stitch was of some drop spindles beyond that I don't want to talk about it really.
Oh Pippa who was taking breaks between her almost completed bag, on Tuesday, used the large over sized knitting needles and made a scarf in like 45 minutes. Nice going