That last few days were eventful. This were going good until well, Thursday and I completely thought I was going to be able to assemble and everything, and I did and all was going well until I realized that my bag I made was too big to fit around the one they gave us. This is the point where people had contingency plans….. Im not going there
But then also when I was sewing the handle on, the needle on the sewing machine broke. Yes it broke, I was super grumpy and did a spotty job on it. I think I got a b?
Some of the others had really awesome bags, I stopped taking people pictures because the flash seemed to scare quite a few people. GO figure.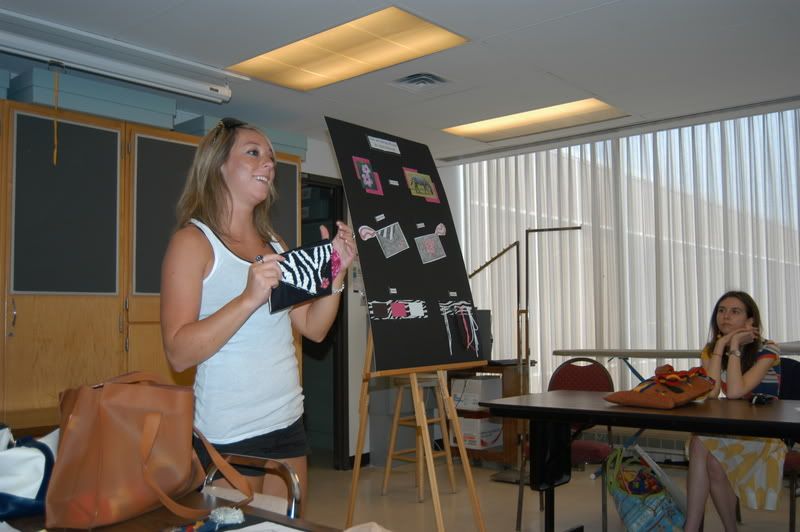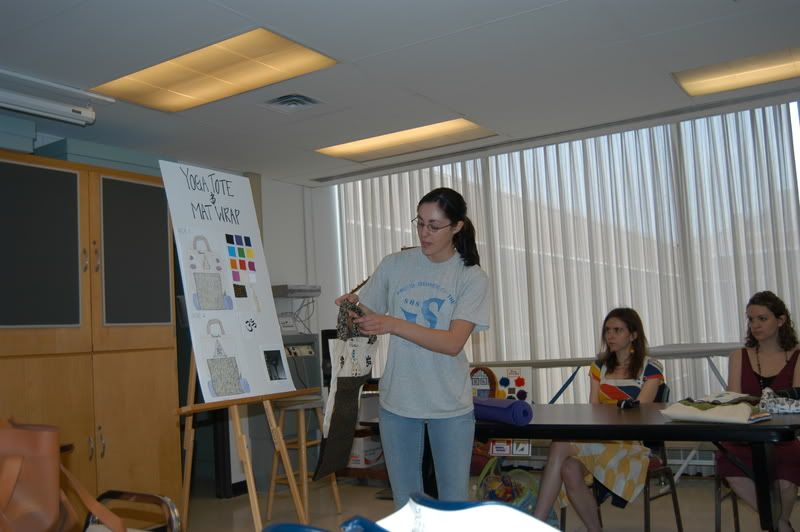 This is Kelly This is Natalie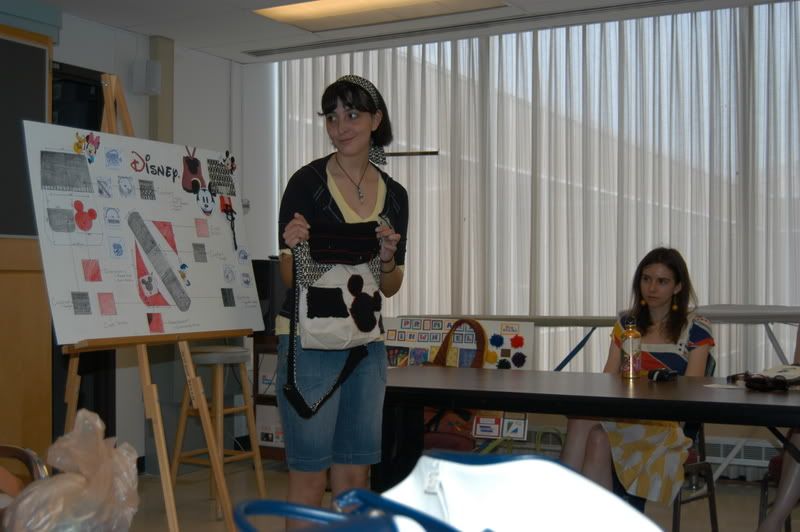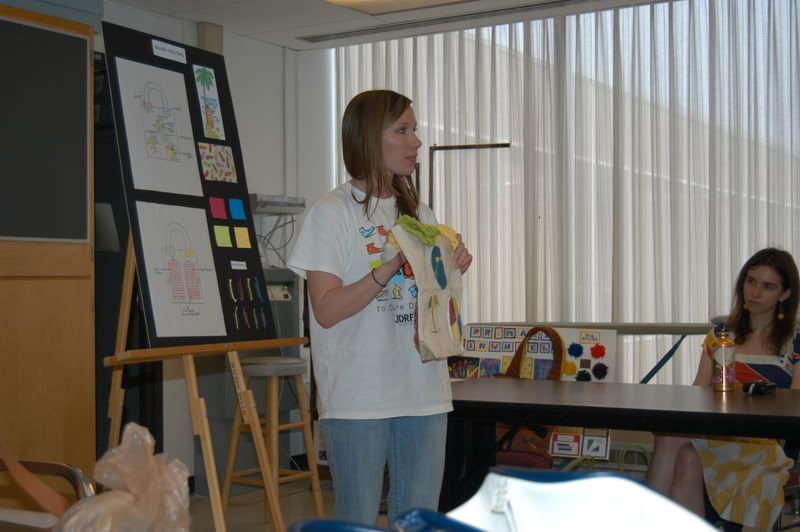 Erika Going TO Tangelwood This is Courtney
This is the whole group
'
After presentations of bags, I found out I would be the only out of stater in the dorms, everyone else had secured earlier

flights (pippa), or had to drive some where ( becky and Erika). I spun enough and fast enough to give

Rumpelstiltskin
a run for his money. I spun and plied Pippa this yarn. Which isn't in the right scale the one on the right was so big I thought it would topple the ball winder.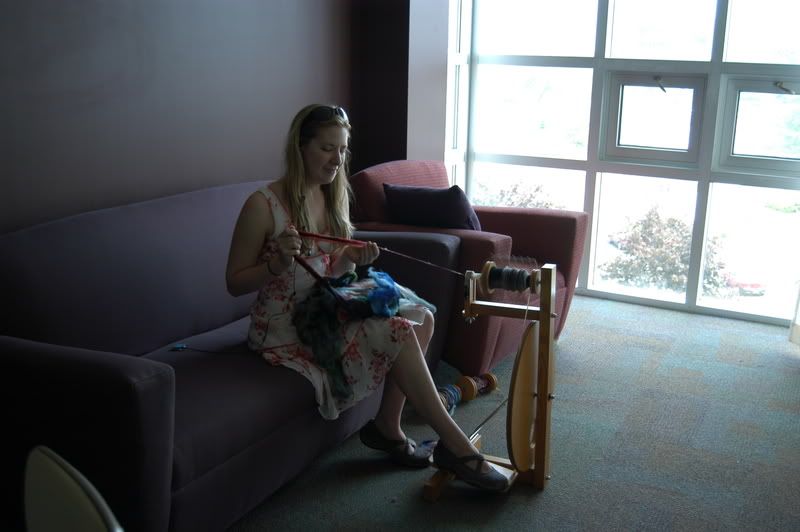 We went and got our bags and samples. They weren't gone with mine, so I had to sit there alone. I said good bye to the girls…

I then walked to the post Office which was much farther then people said, but it was hot and I was wearing a white dress with red flowers on it I know I know.

To morrow Peru if I get all my stuff in my bags, but I just found a drawer full of yarn so I am sure that I need to go back to the post office.

I also got this lovely silk scarf from Professor Jennings they are from silk from Cocoons in Madagascar, they are handspun, woven, and dyed. The dye in mine is Eucalyptus. All the ones she had were beautiful and I an going to try and finagle a picture of them out of her.