So been MIA For a while I know.

I had gotten this Chicken from Orick ( click here to read about it). She was at Sherris house. Well the other chickens didn't like her ( sherris or mine), they tried to kill her, and I think she might have been a bit inbred because she sat there and just let them peck her to death and her mouth gapped open. I had tired everything I could so I wouldn't have to get rid of her, she wasn't laying any eggs after over a month and none of the otehr chickens liked her. I really wanted to paint and draw her but it looked like it wasn't going to work out. I had to take her back up to Orick.SO good bye to my little Fluffy Chicken.
Next item My Socks.I handspun my sock yarn, three ply and I am using 00 for the needles. I ribbed the whole first one, then decided maybe I have been making socks the wrong way. So I started to rib then went to Stockinette..... Hmmm...

Heel Yarn:




Can't Decide if you have any ideas let me know.

Computer: Still being crap I need to have a Dell service person come out....

Rat: Caught one in the Shed, I flung it in the yard of a neighbor it looked more like a rural field then my shed.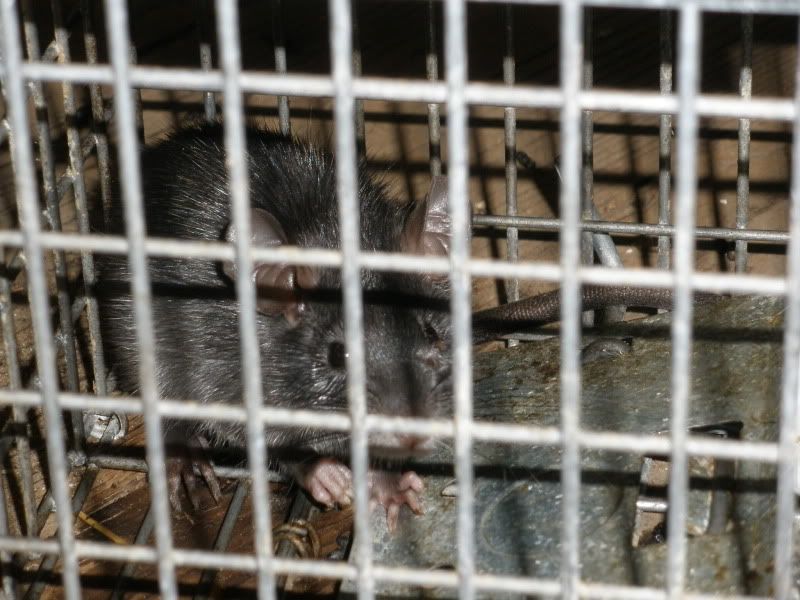 Arts Alive: I totally flaked pictures... Here is guild member Weaving




Eggs: Tasty but not quite as good as I was hoping for in Color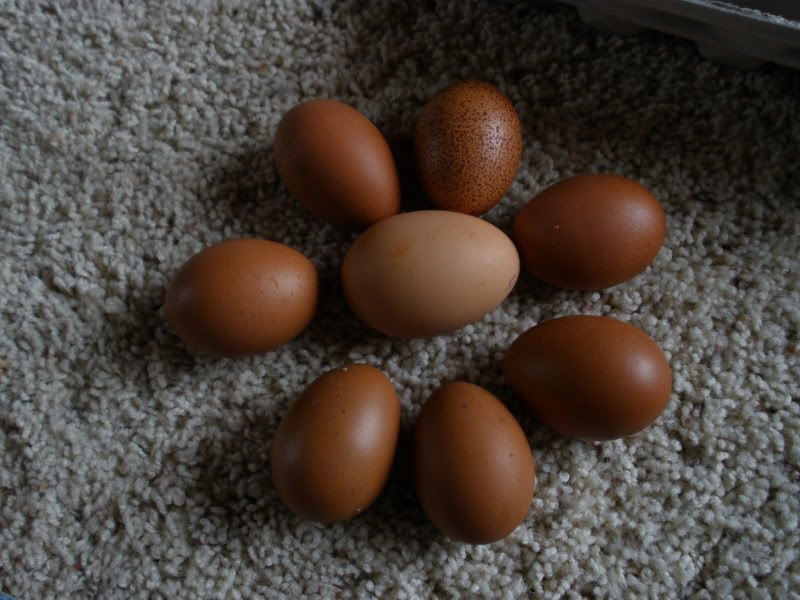 Chickens: Charming as usual. I love the Roo he is so Wonderful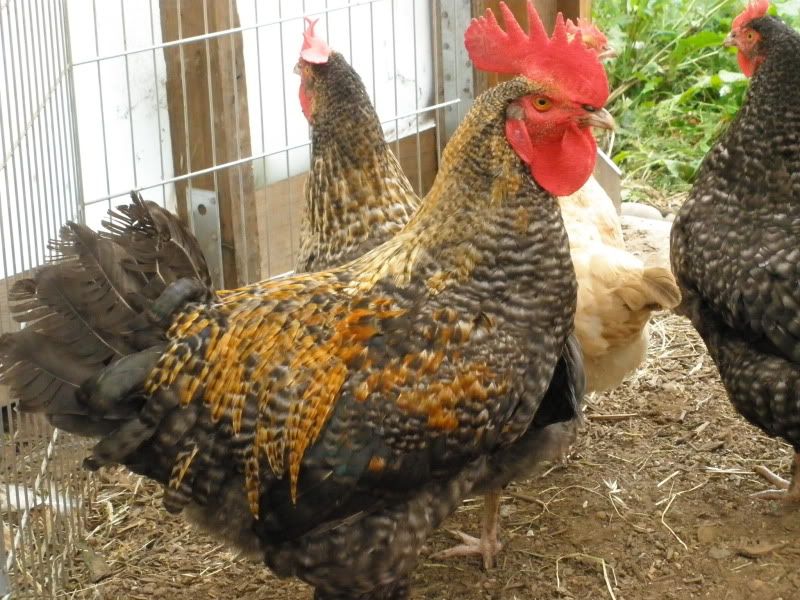 Hat: Sherri gave me this hat in trade for one of my Ceramic Chickens.