I saw this wee beastie on the way to school ( not quite as cute as yard dogs)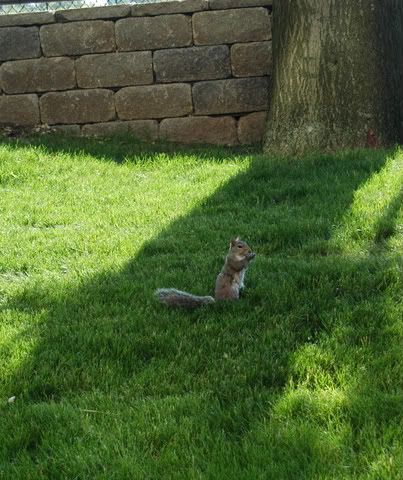 Second and third class for PIPN ( Professional Pathways into Needlearts) for TNNA ( The National Needlearts Association). On Thursday morning we finished the needlepoint part of the class. Pipa made a really cool Needle case out of her needlepoint project.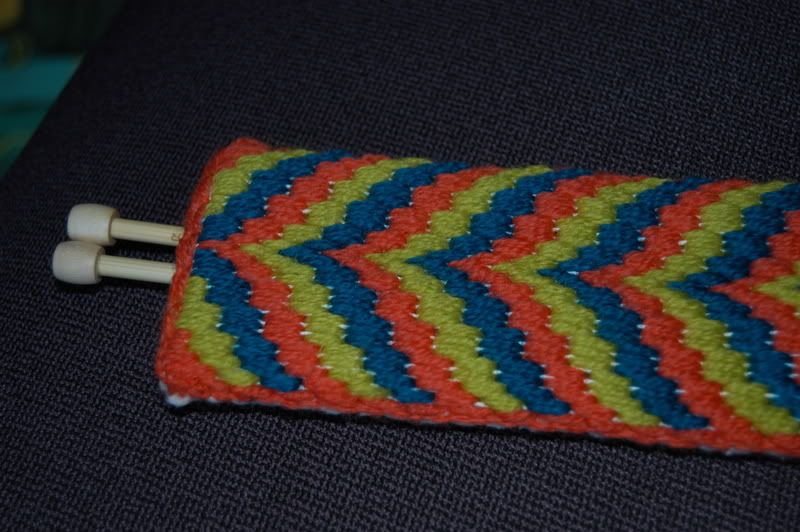 Professor Jennings let me borrow her Louet S10 to finish up my sock yarn.Thanks Professor, my second and third strands would never have gotten done!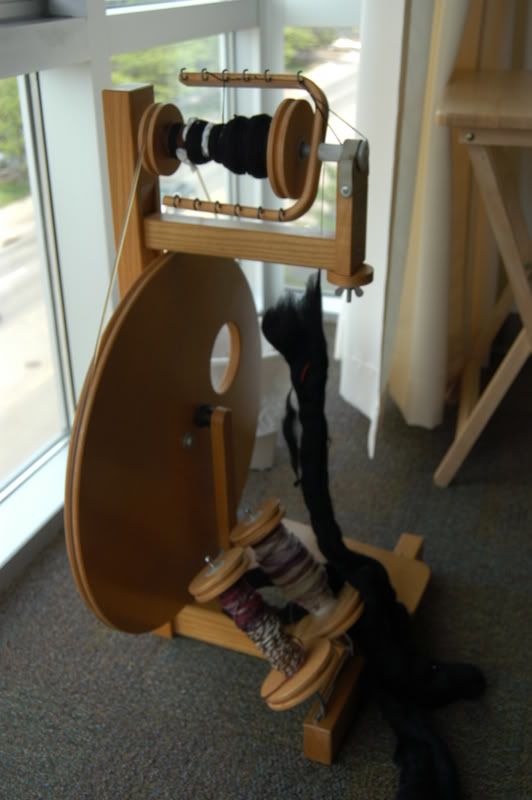 Thursday afternoon we started Knitting, which there was some frustrations, we started a sampler.
On the sampler we have :
1 ¼ inch of Garter stitch
1 ¼ of ribbed.
1 ¼ of basket weave
1 ¼ of our choice.
This is Pipas Sampler.
On Thursday afternoon we learned the knit stitch ( Pipa and I, alreadu know how to knit and I alos spin of course)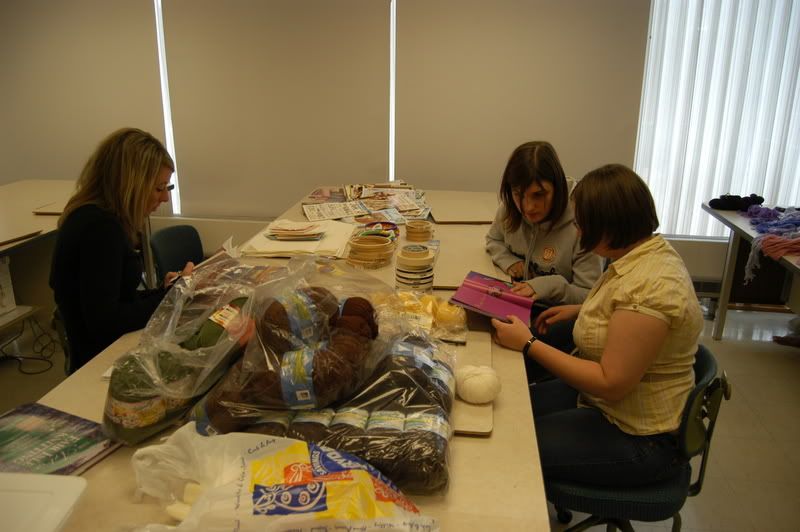 ( Erica found out that sometimes don't work out)
This lead to a lot of deep and thoughtful looks.
Then on Friday we did the Purl stitch.